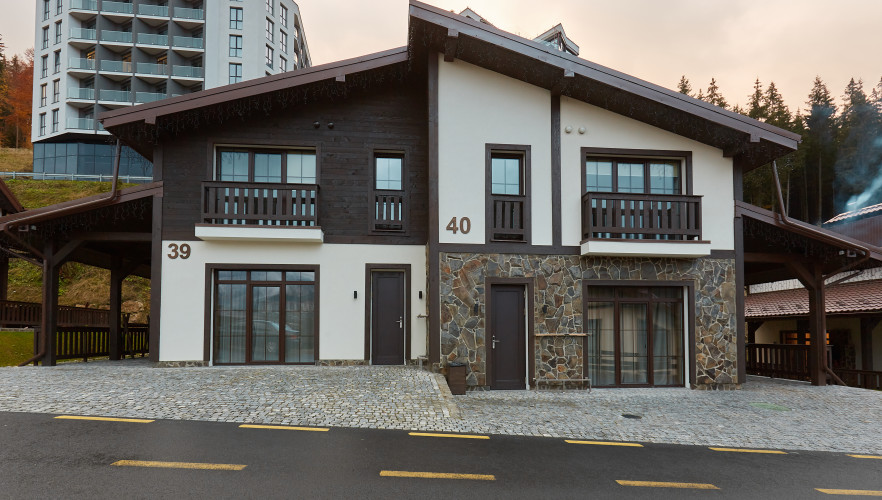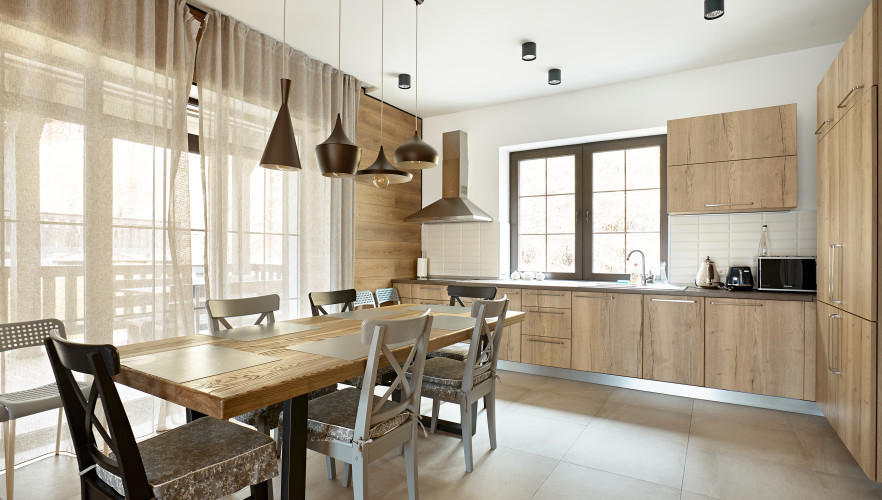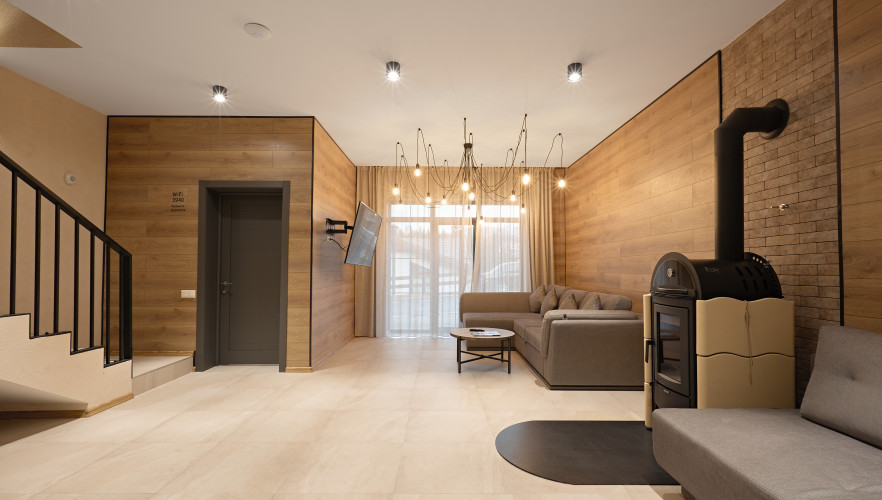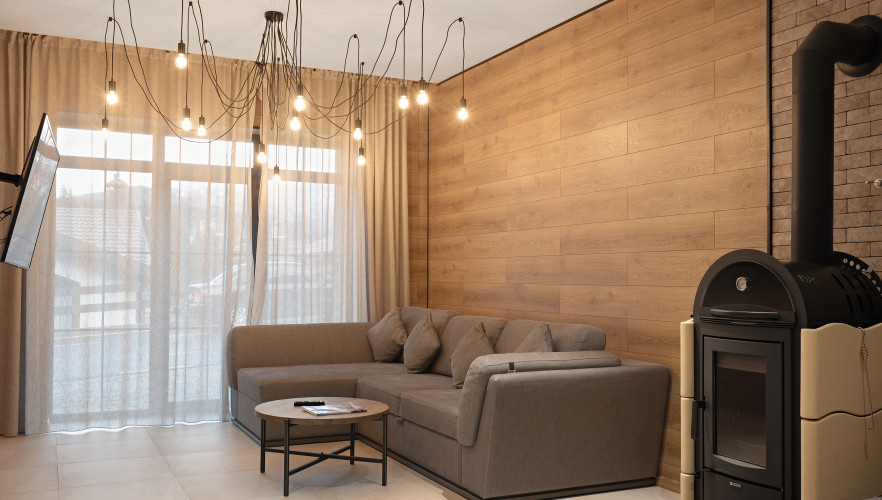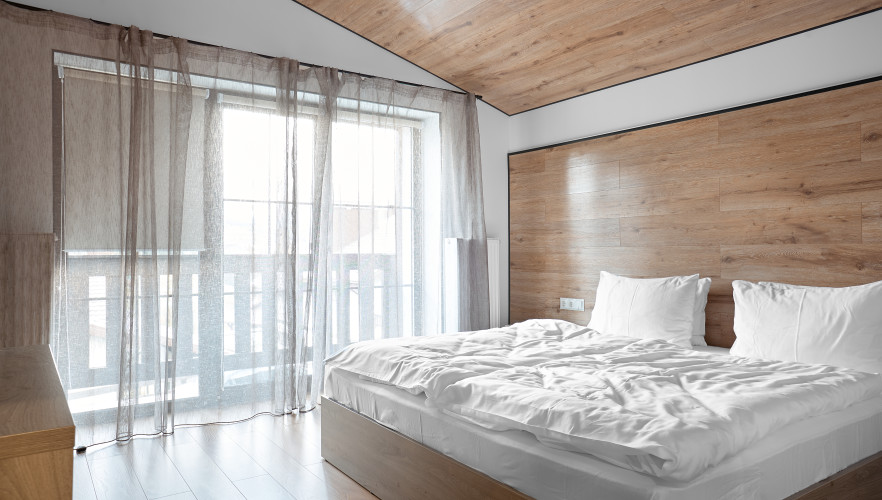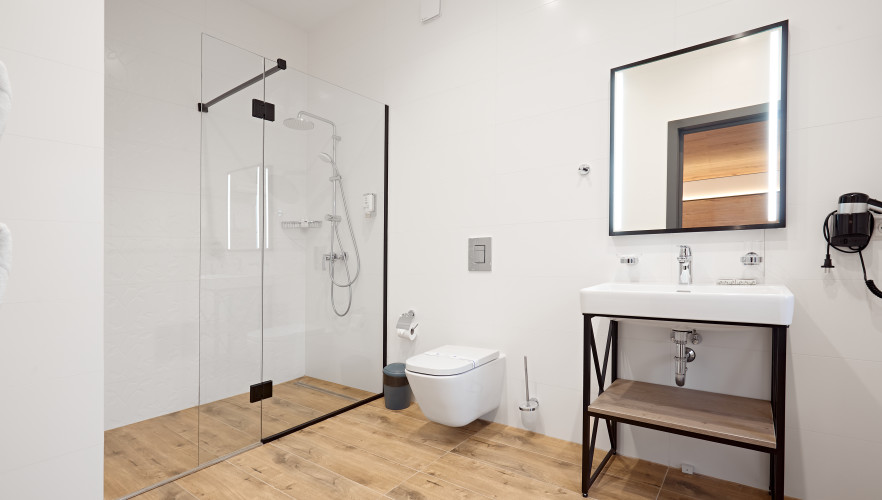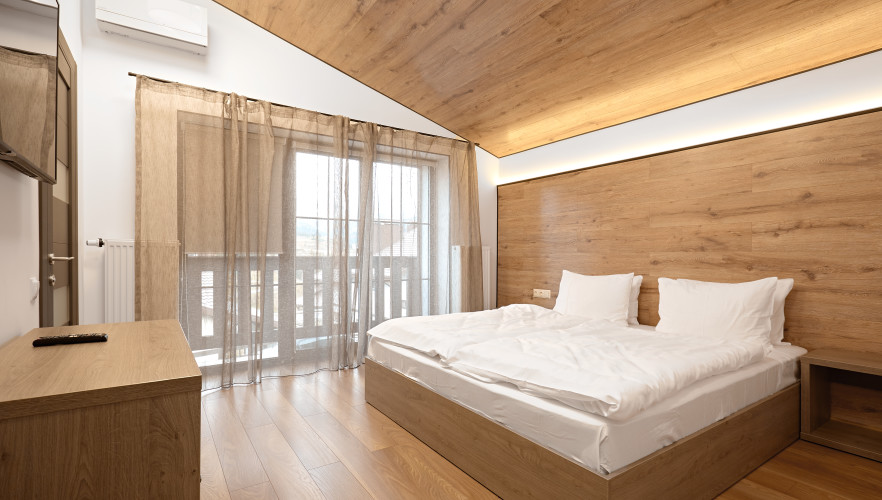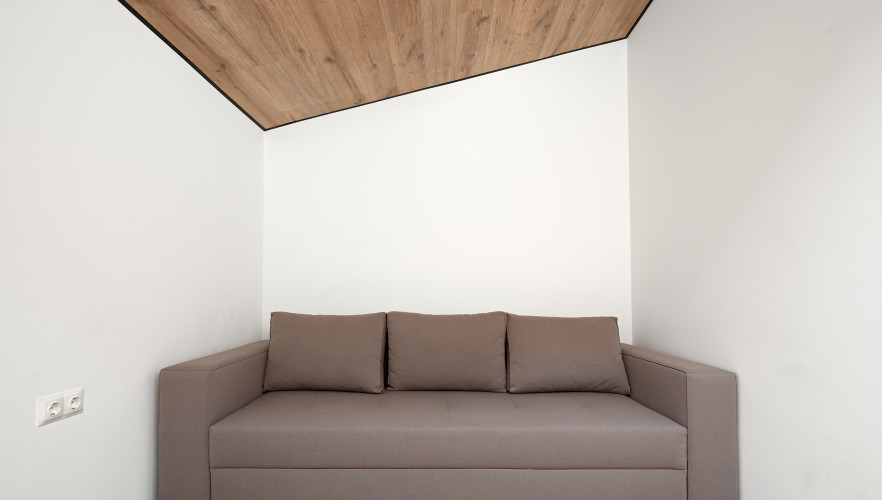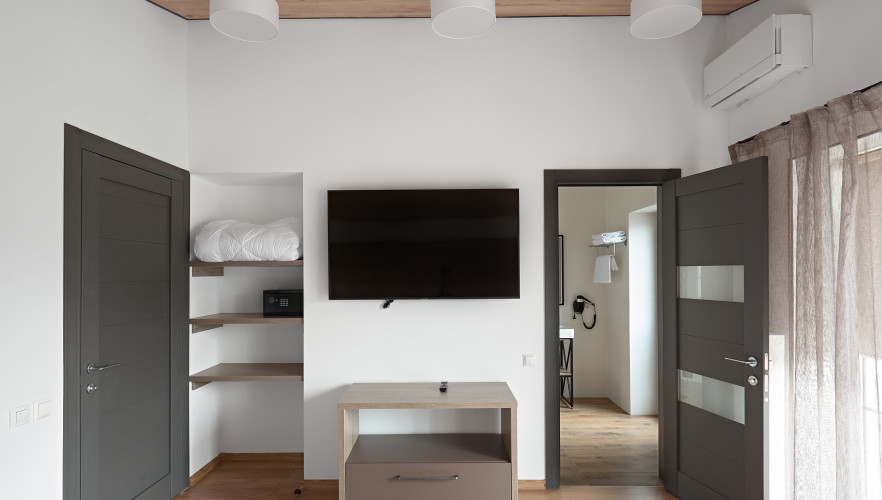 A photo
In the room
Dishes

Cosmetic

Hair dryer

Safe

Shower

Bathrobe and slippers

Kitchenette

Fireplace

Refrigerator

Microwave

Induction cooker

Washing machine

Dishwasher

Electric kettle

TV with Internet connection

Wifi
---
A modern two-storey house is a perfect choice for resting in Bukovel for a big family or a company of friends.
First floor
On the first floor of the chalet are a big living room, kitchen-dining room, toilet, larder, a rack for storage of ski equipment, wide terrace, corridor, and a tambour.
Second floor
On the first floor, there are 2 large bedrooms with showers, and a bedroom with a sofa bed and 2 balconies.
Living room
A spacious living room is a perfect place for the rest after a busy day in Bukovel. Minimalistic design, pleasant pastel shades, and comfy furniture will help you to relax. Also, there is a modern TV connected to the Internet in the living room and the fireplace. Watch your favorite movies and TV-shows.
Kitchen-dining room
Kitchen-dining is divided into two parts. In the kitchen zone, there is everything necessary for cooking meals: a modern cooker, microwave oven, fridge, and plenty of cabinets. In the dining zone, there is a big dining table, where you can enjoy your food.
Bedrooms
All bedrooms are situated on the second floor. Spacious bedrooms with big double-beds and stylish interior are perfect for relaxing. There are also bed-tables, a spacious closet, and a modern TV in the room. Here you can rest and watch interesting TV-shows and recover your strength.
Toilet and bathrooms
The toilet and bathrooms are made in a minimalistic style and are equipped with a modern plumbing system. Take a hot shower or bath after a busy day and get prepared for your sleep.
Parking
There is a parking lot near the cottage.
Terrace
You can enjoy the beautiful views and breathe fresh air, spend time with family and friends of just enjoy your stay in Bukovel, on your own terrace. There is also a barbecue on the terrace.